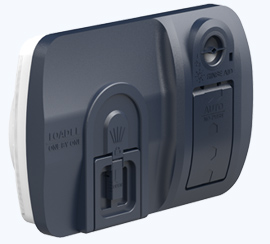 Product model: FPQJ4-1
Product size:
296×197×67mm
Store 15 large dishwashing blocks
Store 150mL of brightening agent
Features
Market scarcity: there is no dish washing block multiple dispenser on the market, and there is only one dish washing powder multiple dispenser
Large storage: Fill 15 dishwashing blocks at a time, add once, and use for half a month
Wide adaptation: It can be adapted to almost all common dishwashing blocks on the market(except insoluble film)
Simple structure: modular design, simple structure, one motor and one electromagnet.
Reliable placement: take the initiative to push out the dish washing block, reliable action
The existing schemes mostly adopt gravity self-fall mode.
Reliable seal: dustproof seal + anti-steam flap.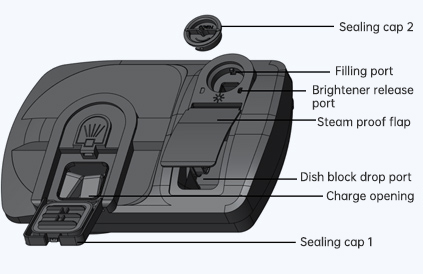 Operation method
1.Open the sealing cap 1 and add the dish washing block (one at a time) from the feeding port.
2.Flip the storage disk to switch to a storage compartment
3.Add a second dish washing block
4.Over and over
5.Close the sealing cap 1
6.Open the sealing cap 2,Add brightening agent from the filling port
7.Screw on the sealing cap 2